Location: [USS Holder Homepage] USS Holder - USS Holder Association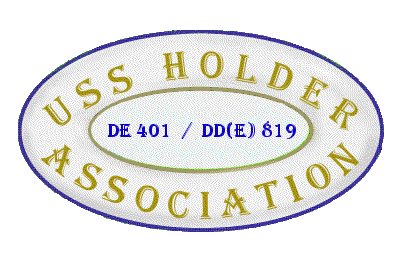 Current Notices and announcements
19 Jan 2019
Shipmates:
I have added under Category - Links, Sub-Category - Military-Veteran Sites, 2 new sites. They are as Follows:
Mental Health and Substance Abuse Resources for Veterans - An extensive list of resources dedicated to helping veterans and their loved ones recognize, understand, and react to potential mental health and substance abuse risks.
Active Duty Military Substance Abuse and Mental Health Resources - A uided resource that explores the transitions of military life and offers resources on how to address potential health risks in a proactive and preventative way.
These sites may not effect any of us but may effect others we know. Especially friends, fellow military people and relatives who have currently been discharge from their time on active service. We need to always help our fellow men and women who have served.
Bob Ellsworth President/Webmaster<


This page(http://www.ussholder.com/Holder-Assoc.html)
&nbsp &nbsp &nbsp was last Modified: 16 April 2008