Location: [USS Holder Homepage] [USS Holder Photo-Locker] USS Holder - Photos from Gene Hanna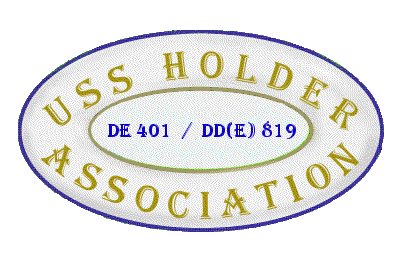 Photos
I want to thank Gene Hanna for these photos.
You can click on a photo to see an enlarged version, if one exists.


This page(http://www.ussholder.com/DD819-Photos-Hanna-G.html)
&nbsp &nbsp &nbsp was last Modified: 13 August 2008

If you have questions or comments, please e-mail Doug Dame

This page was created by Doug Dame Sr.