Location: [USS Holder Homepage] USS Holder DD-819 - Documents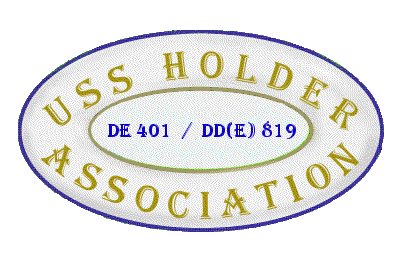 Documents from USS Holder DD-819
USS Holder 2nd Anniversary Booklet 1948
2nd Anniversary Booklet - main page
Plans of the Day, Deck Log Remark Sheets, and other assorted goodies
Do you remember the Plan Of the Day, of course you do. Well we have a couple of POD's from yesteryear.
Were you on board Holder on one of these days?
You can also look at this Log from the Mid watch on 01 January 1961.
Here is the Thanksgiving Day Menu from USS Holder 1964.
Were you on board USS Holder for the Family Day in 1975 when this pamphlet was handed out?
Here are some deck log remark sheets from the 1950s:
1955 membership in the "Drone Splashers Club" awarded to The USS Holder.
We have pages from a couple of cruise books.


This page(http://www.ussholder.com/DD819-Documents.html)
&nbsp &nbsp &nbsp was last Modified: 01 September 2012

If you have questions or comments, please e-mail Doug Dame

This page was created by Doug Dame Sr.